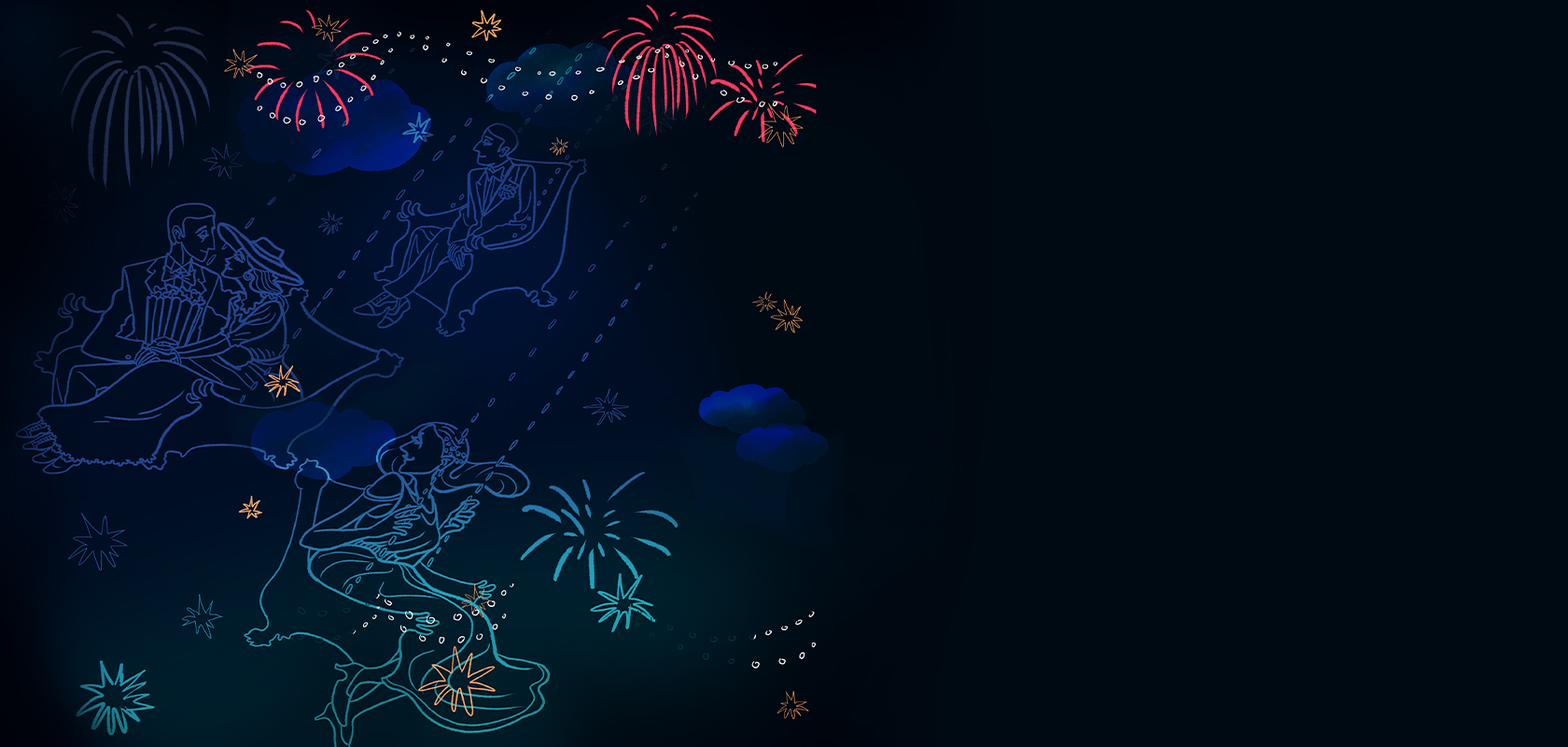 The 2019 LEAP Leadership Awards Celebration!
Each year, LEAP celebrates Asian and Pacific Islander leadership at the LEAP Leadership Awards Celebration.
With over 500 attendees from across the country, this event brings together top leadership from the corporate, nonprofit, higher education, and public sectors to celebrate Asian and Pacific Islander leaders and organizations. As LEAP's only fundraiser, this event raises funds that will support LEAP's work. Serving over 3,000 Asian and Pacific Islanders each year, LEAP challenges individuals to Uncap Talent® and prepare for leadership opportunities in the spaces they work, live, and play.
When
Thursday, July 18, 2019
5PM-10PM
Where
Japanese American Cultural and Community Center Plaza
244 S. San Pedro Street
Los Angeles, CA 90012
ATTIRE
Business
RECOMMENDED HOTELS
Miyako Hotel
328 E. 1st St, Los Angeles, CA, 90012 (5 min walk)
(213) 617-2000
DoubleTree by Hilton Hotel
120 S. Los Angeles St, Los Angeles, CA, 90012 (4 min walk)
(213) 629-1200
Parking
For all Celebration inquiries, please contact Nancy Yap at (213) 485-1422 x 4119 / nyap@leap.org.
Prior to the Celebration in the evening, there will be two daytime events.
LEAP Leadership Bootcamp
An opportunity for Celebration ticket holders to get a taste of LEAP's programs and workshops.
LEAP Executive Luncheon
An invitation only opportunity for LEAP's major sponsors to meet the LEAP Board and the 2019 Leadership Award honorees.
LEAP LEADERSHIP AWARDS
2019 Honorees

Individual Award
Susan Jin Davis
Vice President Environmental Affairs
Chief Sustainability Officer
Comcast Corporation
Susan Jin Davis has over 25 years of experience in the communications and technology industry. As Chief Sustainability Officer, she is responsible for identifying and implementing sustainable strategies and priorities for Comcast NBCUniversal's Sustainability Program across all of the Company's business units and functions. Previously, Susan served as Senior Vice President of Operations Compliance.

In 2011, Susan negotiated a historic Memorandum of Understanding between Comcast and the Asian American community as part of the Company's merger with NBCUniversal which created groundbreaking commitments in the areas of programming, supplier & employment diversity and community investment. She serves on Comcast's Internal Diversity Council and is a Company liaison to the Comcast and NBCUniversal Joint Diversity Council. She is an executive sponsor of Asian Pacific Americans at Comcast, a Company Employee Resource Group.

Susan completed the Women in Cable Telecommunications Senior Executive Summit at Stanford University's Graduate School of Business and the Women's Executive Leadership Program at the Wharton School of Business at the University of Pennsylvania. Susan was named a Fellow in the Betsy Magness Leadership Institute of the Women in Cable Telecommunications, and she has was named one of the "Most Powerful Women in Cable" and one of the "The Most Influential Minorities in Cable" by Cablefax, for many years.

Susan serves as the Chair of the Board for the Asian Pacific American Institute for Congressional Studies and is a director on the Boards of the Asian Pacific Islander American Scholarship Fund, the Asian/Pacific Islander American Chamber of Commerce & Entrepreneurship, and the Juvenile Law Center. She also serves on the Board of Trustees of Bryn Mawr College and is a former LEAP Board member.

Individual Award
Wyman M. Fong
Vice Chancellor of Human Resources
Chabot-Las Positas Community College District
Wyman M. Fong currently serves as Vice Chancellor of Human Resources for the Chabot-Las Positas Community College District. He is responsible for the administration of human resource functions including, but not limited to, Equal Employment, Unlawful Discrimination, Employee and Labor Relations, Contract Negotiations, Training and Organizational Development.

Wyman holds a Bachelor of Arts in Ethnic Studies from California State University, East Bay, and a Master of Science in Human Resources Management from Golden Gate University.

Wyman was previously elected by his peers to serve two terms as President of the Association of Chief Human Resource Officers for California Community Colleges, and his efforts and contributions in the field of human resources have been acknowledged by the California State Legislature. Wyman was also the recipient of the 2015 Award for Progress in Diversity from the Association of California Community College Administrators (ACCCA) which supports all administrators of California's 114 community college campuses. In 2016, Wyman was elected to serve on the ACCCA board and will conclude his term this fiscal year. Wyman is deeply involved with Asian Pacific Americans in Higher Education (APAHE) and LEAPAdvance, a long-standing partnership "which enhances the professional development of Asian and Pacific Islanders (APIs) working in higher education and prepares college and university administrators, faculty and staff to move into leadership positions of greater visibility and influence on their campuses." Serving on the APAHE board since 2007 and volunteering every year for LEAPAdvance for nearly a decade now, Wyman is passionate about the individual and collective efforts to support the diverse API community.

Community Award
South Bay F.O.R. (Friends of Richard)
South Bay F.O.R. is a Japanese American sports league and service organization based in Gardena, California. It was established in 1959 in memory of Richard Nishimoto, who died prematurely from complications of pneumonia at the young age of 18. His friends created "F.O.R." or "Friends of Richard" to honor his love for basketball and the City of Gardena in which he grew up.

60 years later, F.O.R. is one of the most prominent sports organizations in the Asian American basketball circuit, with generations of kids and adults playing year-round in leagues and tournaments as members of its sponsored teams. Playing on an "J.A." team, like one sponsored by F.O.R., is seen as a cultural right-of-passage for many Asian Pacific American youth in Southern and Northern California.

F.O.R.'s roots can be traced to the Japanese Internment camps of WWII, where basketball games, played behind barbed-wire fences and under watchful guards, provided a temporary relief from the trauma of incarceration. After the war, the Japanese community that relocated to the South Bay brought its particular brand of basketball along with it. Since then, it's sports leagues have been a way by which Japanese Americans maintain a sense of unity and culture.

F.O.R. honors its history by being a purely volunteer-run non-profit organization. Its cadre of parent and community volunteers understand that F.O.R. has the responsibility to instill important values in its youth, like leadership and community service. Its introductory basketball clinic Double Dribble provides the opportunity for junior and high school students to coach and mentor younger players. It provides scholarships to high school seniors who have excelled academically and who have demonstrated a commitment to community service. It invests in the community by organizing annual canned food drives and establishing partnerships with important organizations in the South Bay like the Japanese Cultural Institute. Finally, the F.O.R. PlayMakers Project provides its youth the opportunity to learn about Asian Pacific American history and current issues, while broadening their understanding of what it means to be leader in their community and beyond.

David R. Barclay
Alumni Award
Vu Le
Executive Director
Rainier Valley Corps
Vu Le is a writer, speaker, vegan, Pisces, and the Executive Director of Rainier Valley Corps, a nonprofit in Seattle that promotes social justice by developing leaders of color, strengthening organizations led by communities of color, and fostering collaboration between diverse communities.

Vu's passion to make the world better drove him into the field of nonprofit work, where he learned that we should take the work seriously, but not ourselves. He is an alumnus of LEAP's Executive Directors Leadership Program.

Margaret Ashida
Leadership Award
Geri Yang-Johnson
Vice President & Community Relations
Senior Consultant
Wells Fargo

Board of Directors
The California Wellness Foundation
Geri Yang-Johnson, Vice President and Community Relations Senior Consultant, is charged with implementing Wells Fargo's community and economic development programs in Central California. Geri maintains the company's Community Reinvestment Act initiatives that support underserved populations and represents the company in all aspects of community outreach. For more than 15 years, Geri has dedicated herself to improving California communities through advocacy, philanthropy, and development. Prior to joining Wells Fargo, Geri served as a program officer for Central Valley Community Foundation where she focused on empowering underserved communities and strengthening the capacity of nonprofits.

Geri, a Bankers Without Borders Global Fellow and a 2014 Funders Network PLACES Fellow, currently serves on the board of The California Wellness Foundation and Access Plus Capital. She previously served on the boards of The Women's Foundation of California, and Reading and Beyond, as well as on the Statewide Steering Committee for Smart Growth California.

In 2015, the City of Fresno honored Geri with the Women Leading the Way Award. A year later, she was honored with the Trailblazer Award and was recognized as a Fresno 40 under 40. In 2018 Geri founded and launched the Mala Scholarship Fund with Central California Asian Pacific Women to support first generation API students as they pursue higher education.

One of 13 children from a farming family in the Central Valley, Geri has a profound interest in food and sustainable agriculture in California and worldwide. She has traveled to India to work with Navdanya, a network of seed keepers and organic producers in India. Geri earned her Bachelor of Arts Degree in Women Studies from California State University, Fresno. She lives with her husband and daughter in Fresno, CA.
Special thanks to the following sponsors for making this celebration possible.
Title Sponsor
LEADERSHIP BOOTCAMP CO-Sponsors
Executive Sponsors
Asian Pacific Americans in Higher Education
California Wellness Foundation
Northrop Grumman Corporation
Hui O Hana Group
Corporate Sponsors
Aratani Foundation
Coca-Cola Foundation
Souther California Edison
US Bank
LEAP Annual Contributors
AT&T
Phillips 66
Southwest Airlines
Toyota
UPS
LEAP Friends
Chubb
General Motors
George Wu
Japanese American Cultural Community Center
Ken and Ashley Lee Foundation
Mt. San Antonio College
Pauline Barclay and Family
South Bay F.O.R.
Let's celebrate together.
We're excited to have you join us at our annual celebration this year. See you in July!
For Celebration inquiries, please contact Nancy Yap at (213) 485-1422 x 4119 / nyap@leap.org.